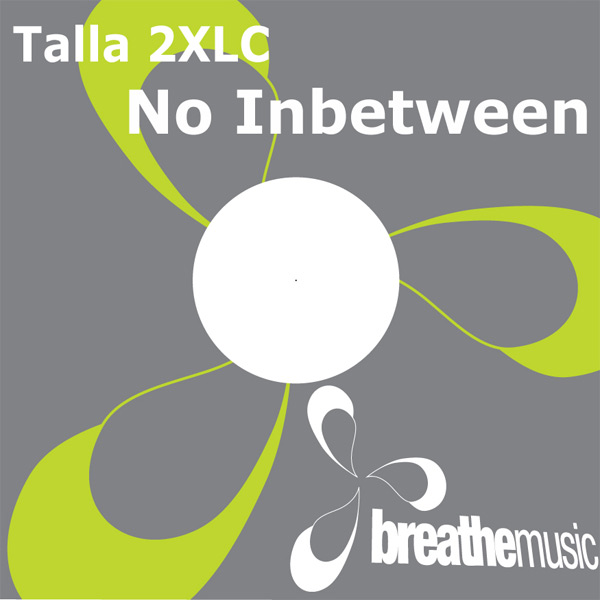 Talla 2XLC feat. Naama Hillman - No inbetween
Catalogue No.: BREV0706

Release Date: 2007-09-01

Tracklist:
Original Mix
John O'Callaghan Remix
Duderstadt Progressive Dub
Titus1 & Tazix Remix


composed by Andreas Schmidt alias Ace Da Brain und Talla 2XLC
Vocals written & produced by Adrian Broekhuyse and Raz Nitzan Vocals by Naama Hillman
AceAge-Musikverlag Andreas Schmidt, / Copyright control Talla 2XLC,Published by Razmataz Songs NL / Knights of the Sound Table NL admin by Sony Music Benelux

Talla 2XLC is one of the true pioneers of electronic music. For decades he has influenced the trance- and technoscene worldwide, his "Technoclub" is Germany's longest running regularly clubnight. He has played at all important events like Loveparade, where he even had an own float 2006, Streetparade, Nature One and Trance Energy. His last singles "Carry Me" and "Shine" were a huge success being played by Armin van Buuren and many other international top names. Now the legendary DJ and producer from Frankfurt has joined Breathe Music together with his production partner Ace da Brain. They have produced an uplifting summer trance bomb with vocals by Raz Nitzan, who has worked with Tiesto, Armin van Buuren and Cosmic Gate, to name only a few.
The Original Mix combines pumping beats with a wonderful melody and a beautiful female voice. It is a real floorburner with a break to die for that will make the clubbers scream and throw their hands up in the air.
The two German brothers Dirk and Marco Duderstadt (Fragma, "The Love From Above") deliver a deeper, very groovy, but still also melodic remix. It unites elements of house, progressive and trance to a new dimension of sound. This remix fits perfectly for the earlier hours of the evening.
Irishman John O'Callaghan (Lost World, Discover Rec., Armind) has produced a remix in his typical energetic trance style. The vocals are embedded in a trancy and melodic soundscape, perfectly to dream away.