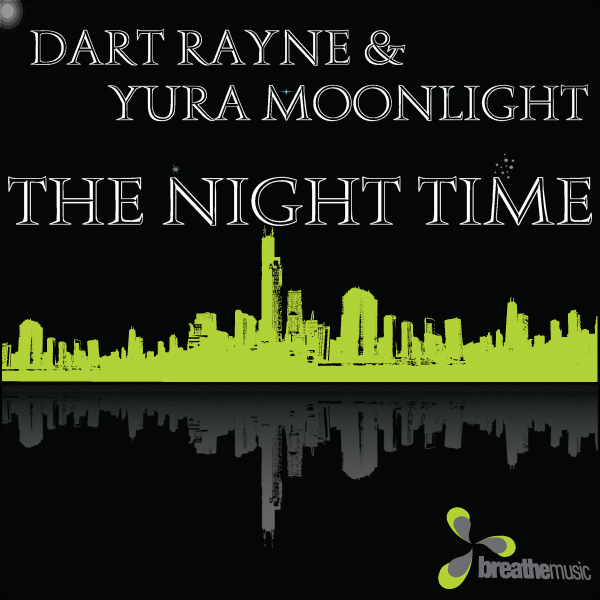 Dart Rayne & Yura Moonlight - The Night Time
Catalogue No.: BREV1219

Release Date: 2012-05-01

Tracklist:
Original Mix
Bluefire Remix
Clubmix

Gabriele Menten Remix

composed by Andrey Krutikov & Yuri Vazhky, Additional production and remix by Bluefirepublished by Darkmoon - Music
Breathemusic's next big release is ready to go: Dart Rayne & Yura Moonlight - "The Night Time"!

Young talented producer Yura Moonlight from Kiev teamed up with Dart Rayne before, also known as their alias "Ligaya", getting amazing support by top DJs like Armin van Buuren and many more.
This time, the successful duo presents a very special masterpiece with "The Night Time", featuring a grooving bassline, beautiful distinctive vocals and a nice fluffy atmosphere before the break. There are two slightly different mixes of the original: one with a more aggresive lead sound and the other one with a more dreamy and harmonic main melody - so it's up to you to pick the version of your choice!
Besides the original mixes, the release comes with a remix by Bluefire. After his remix of Gabriele Menten - "Back" for Breathemusic, Björn aka Bluefire once again delivers an outstanding work result with his unique interpretation of "The Night Time". With a remarkable lead melody, massive atmospheric pads and a powerful 136 BPM groove, the Bluefire remix is definetively rounding off this release. And for those who prefer instrumental versions, there's also a Bluefire Dub mix included!