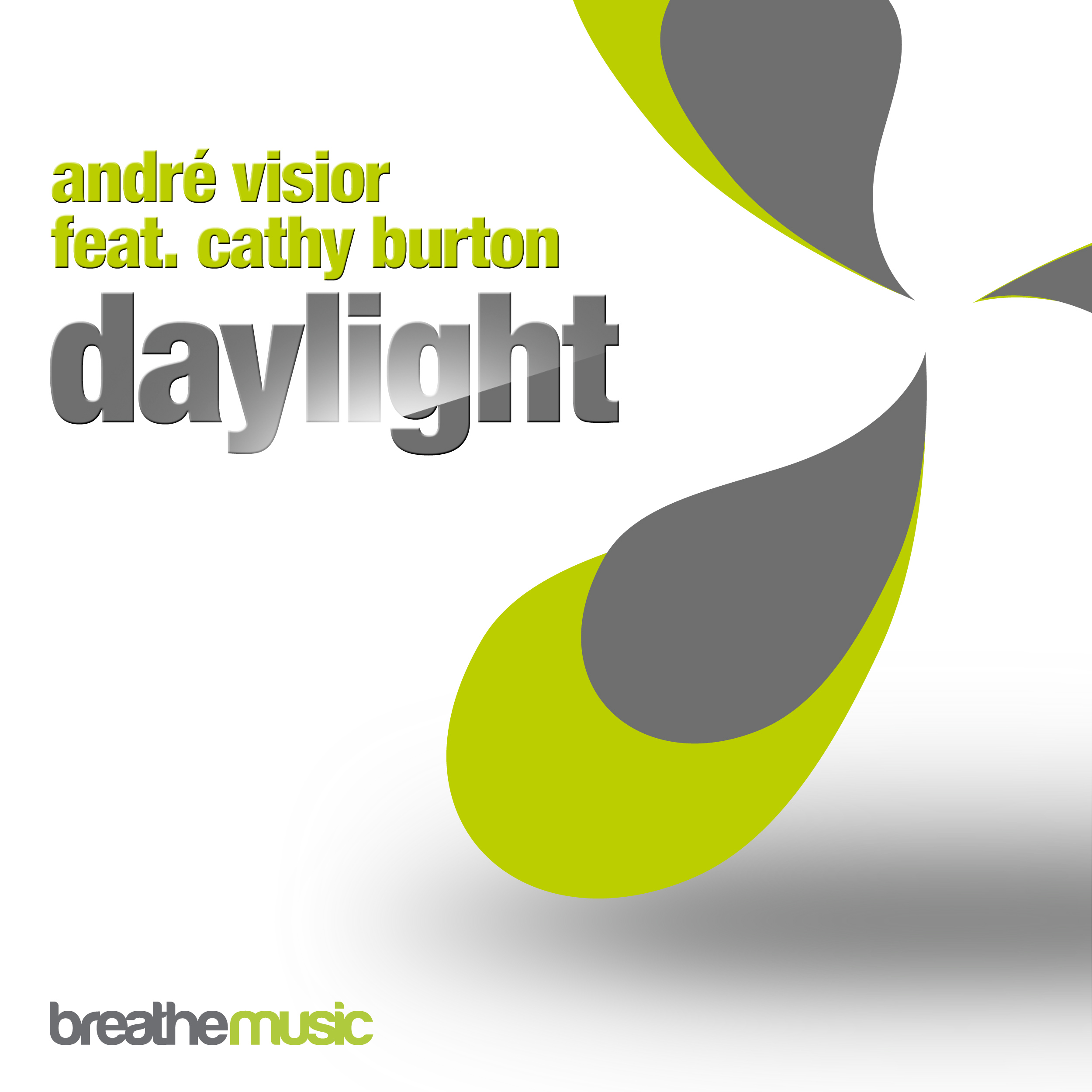 André Visior & Cathy Burton - daylight
Catalogue No.: BREV1221

Release Date: 2012-10-01

Tracklist:
Original
Philippe EL Sisi Remix
Eden Remix
Alexandre Bergheau Remix

composed by Andre Balser &Tobias Schuh
Lyrics by Cathy Burton, Adrian Broekhuyse, Raz Nitzan
published by Darkmoon - Music and Published by Razmataz Songs NL and Knights of The Sound Table NL and Bucks Music
Once again André Visior delivers a high quality production featuring outstanding vocals by British vocalist CATHY BURTON and an amazing catchy melody. Besides the Original Mix the release features remixes by ALEXANDRE BERGHEAU, PHILIPPE EL SISI and EDEN that covers a wide spectrum of electronic music styles.
The ORIGINAL MIX of "Daylight" comes with an impulsive and ear-catching bassline, celebrating the goosebump causing vocals in the break and exploding to light afterwards with a tremendous melody!

French producer ALEXANDRE BERGHEAU presents an extremely cool interpretation of "Daylight" with his remix, combining an unbelieveable creative groove with lots of nice effects to the euphoric "Daylight" theme. The Alexandre Bergheau remix can definitively add a remarkable highlight to any DJ set.
PHILIPPE EL SISI from Egypt contributes a very powerful remix to the package that will please all the Uplifting Trance fans out there. With a pumping 138 BPM groove, Philippe delivers a peak time tune that will let all hell break loose on any dancefloor!

Last but not least, the release package is completed by a progressive remix of young German producer EDEN that provides the perfect sound for any big room area as well as for many radio sets.